Simple steps to professional accounts
The Financial Portal is an online reporting tool that makes financial information useful. The user-friendly portal provides meaningful reporting to give insight into the critical success factors of a business. This process is done by using existing accounting and other support data to discover Key Performance Indicators, providing a quick and accurate assessment of the entire organisation's performance. Once data is populated in the portal the user can compare information to other entities to help understand current performance and drive growth.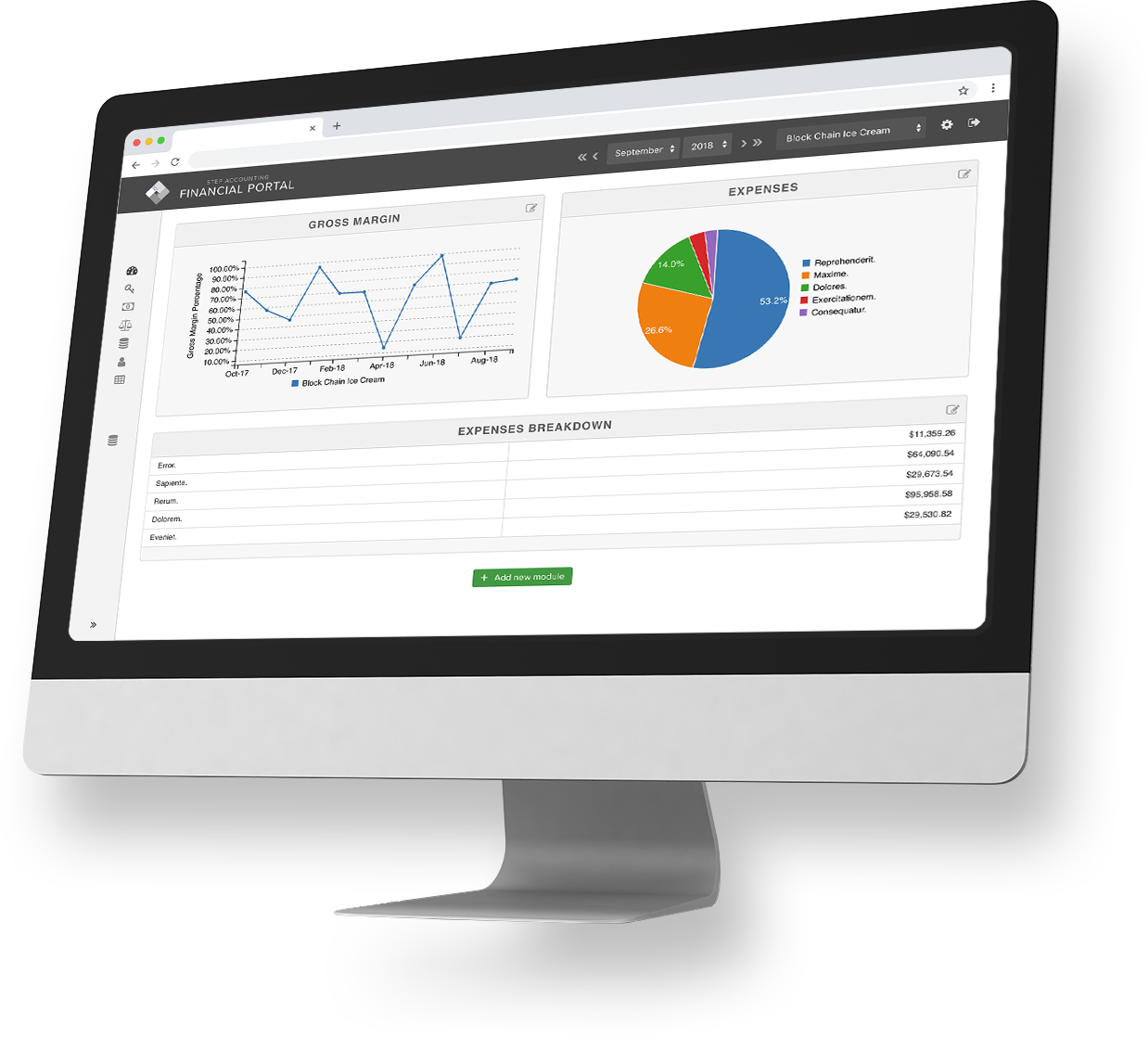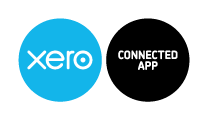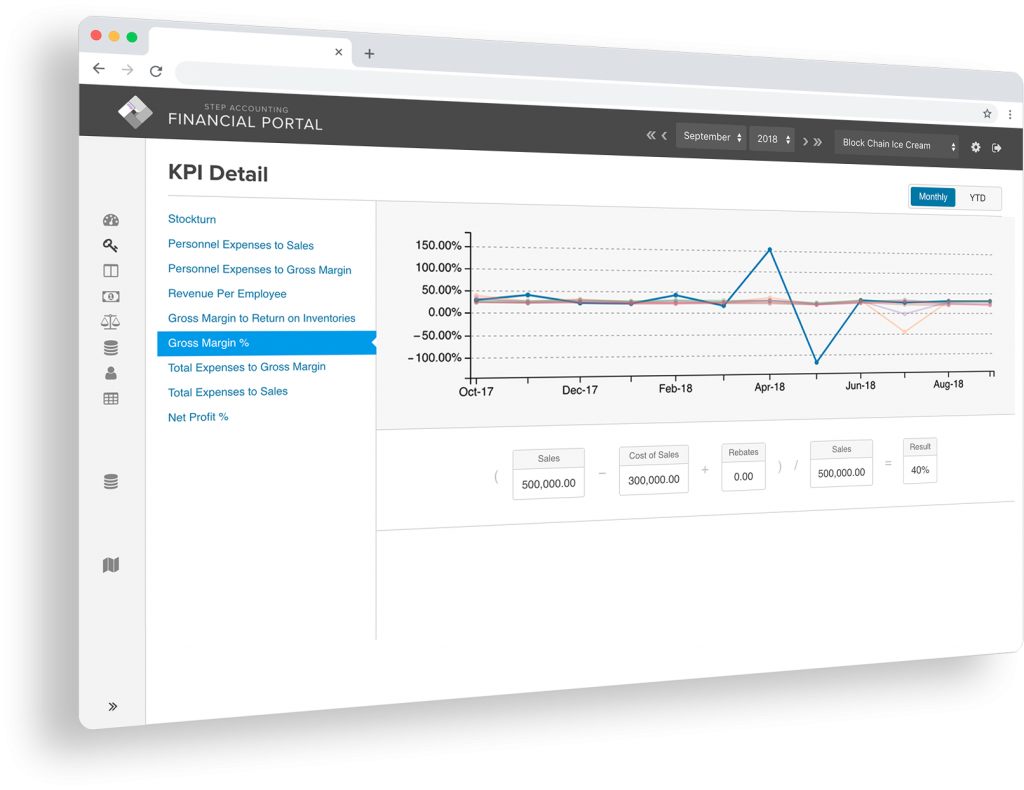 Key Performance Indicators
With Step's premium financial product, you can experience the impact that understanding your finances will have on your profit. You can easily assess your KPI's from anywhere with an internet connection allowing you to manage them on the go.
All our features are specially designed to make our customer's lives easier. The core of what we believe is that we hope to provide High-value cost-effective solutions to ensure that our customers can reduce the hassle of managing the small KPI's. The Portal provides a number of prebuilt reports including; P&L, Balance Sheets & KPI's – all against your live data in an easy to read and understand format.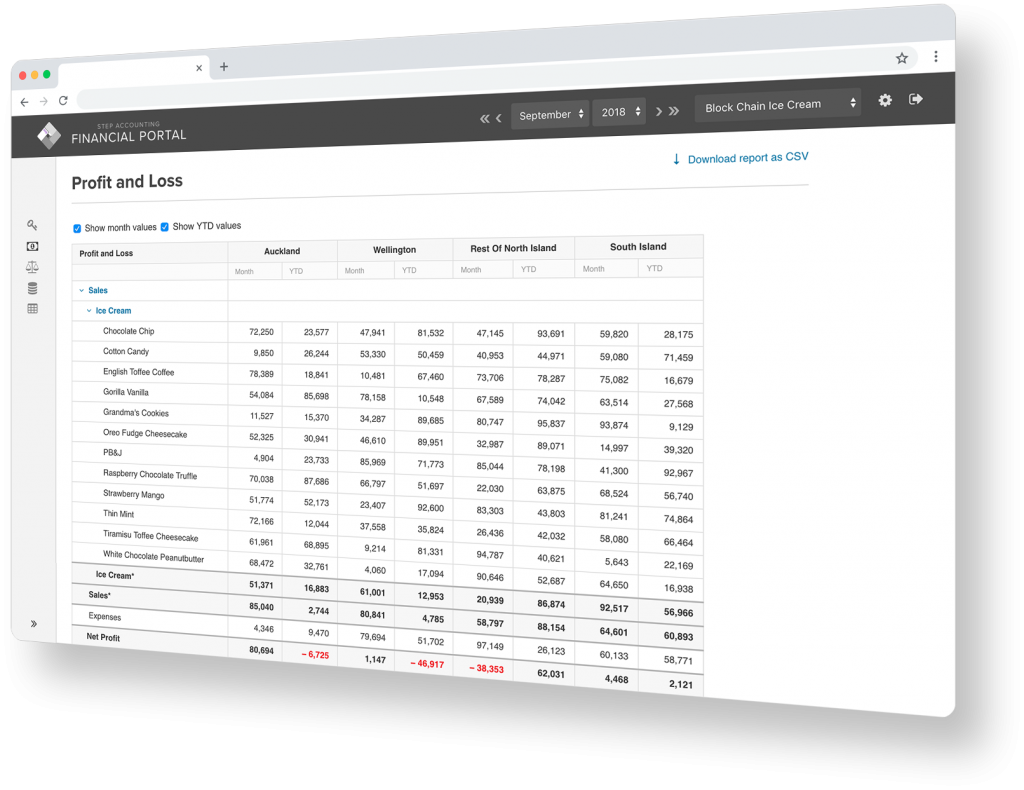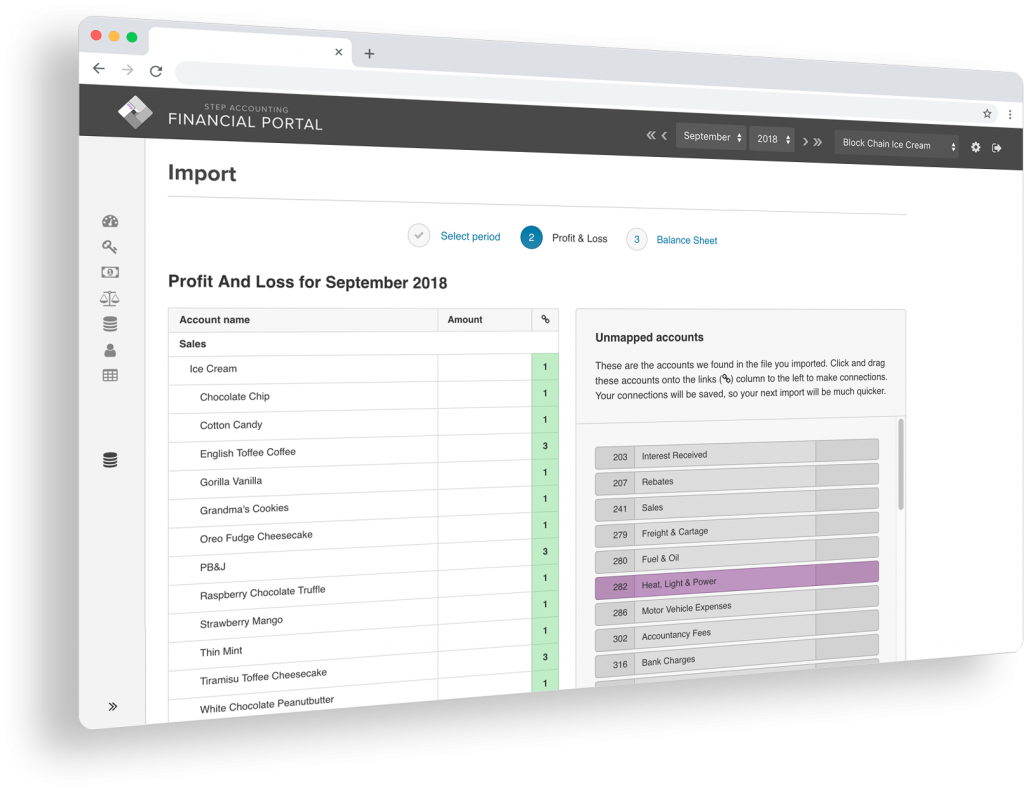 The Step Portal integrates with many Financial Management Systems including and not limited to; Xero, MYOB, Banklink & eAccounts.
By integrating these program's information we can provide real time data to our customers directly from the one which they use to deal with invoices and other necessary financial data.
Xero is world-leading online accounting software built for small business.
Get a real-time view of your cashflow. Log in anytime, anywhere on your Mac, PC, tablet of phone to get a real-time view of your cash flow. It's small business accounting software that's simple, smart and occasionally magical.
Run your business on the go. Use our mobile app to reconcile, send invoices, or create expense claims – from anywhere.
Get paid faster with online invoicing. Send online invoices to your customers – and get updated when they're opened.
Reconcile in seconds. Xero imports and categorises your latest bank transactions. Just click ok to reconcile.
Find out more or try 
Xero Accounting Software
 for free. How does the Step Portal integrate with Xero?
Step's Portal integrates with multiple financial systems to improve the financial output of our clients. Xero integration allows for customers to import their General ledger directly from Xero into our system. The system reads the General Ledger from Xero and all the data carries over into the Reports and KPI's in the Portal. Once in there it is easy to see all the data and easily access your Xero information.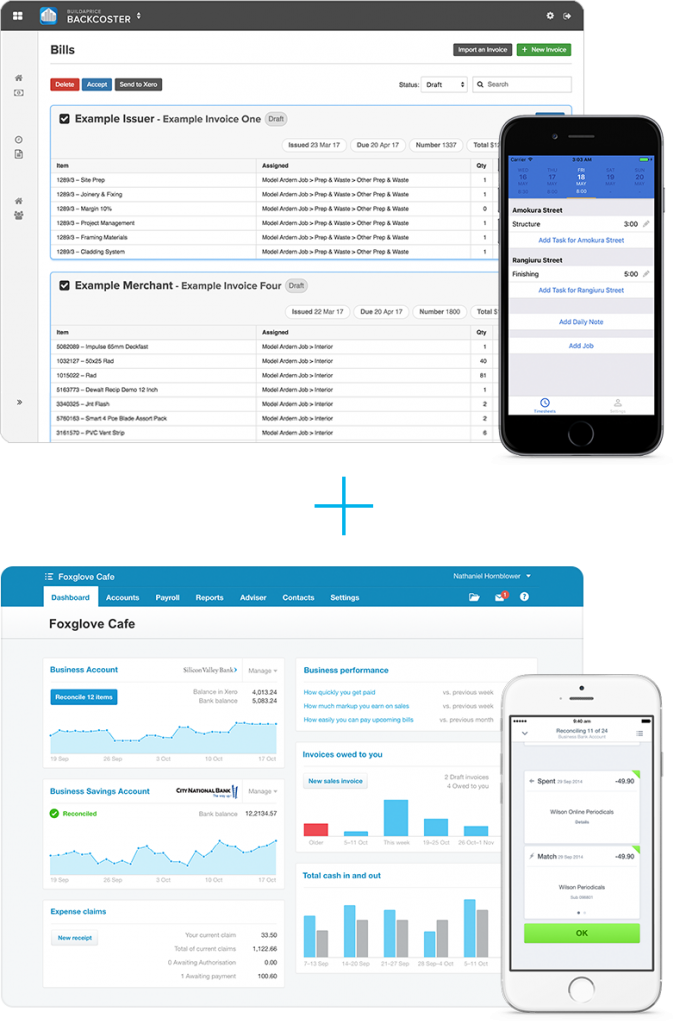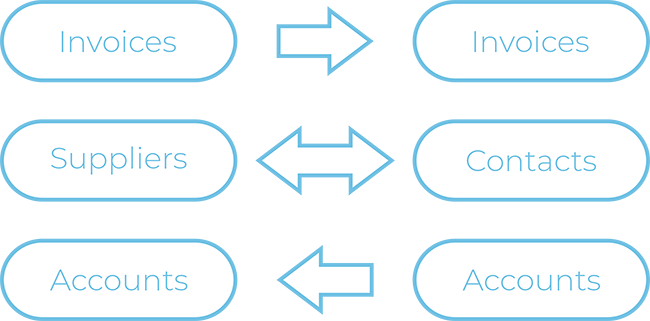 What are some of the integrations?
Keep on top of your build with the BuildaPrice Backcoster. Import jobs directly from the pricing program and compare estimated budgets with actual costs as they arise in real time. Back-costing will help you maintain profitability and creates an accurate record of costs for use when pricing future jobs. Supplier invoices can be imported and assigned to the appropriate job and work section, thereby maintaining the utmost simplicity and transparency when compared to estimated costs vs actual.
No user limits, no extra costs.