Simple steps to professional information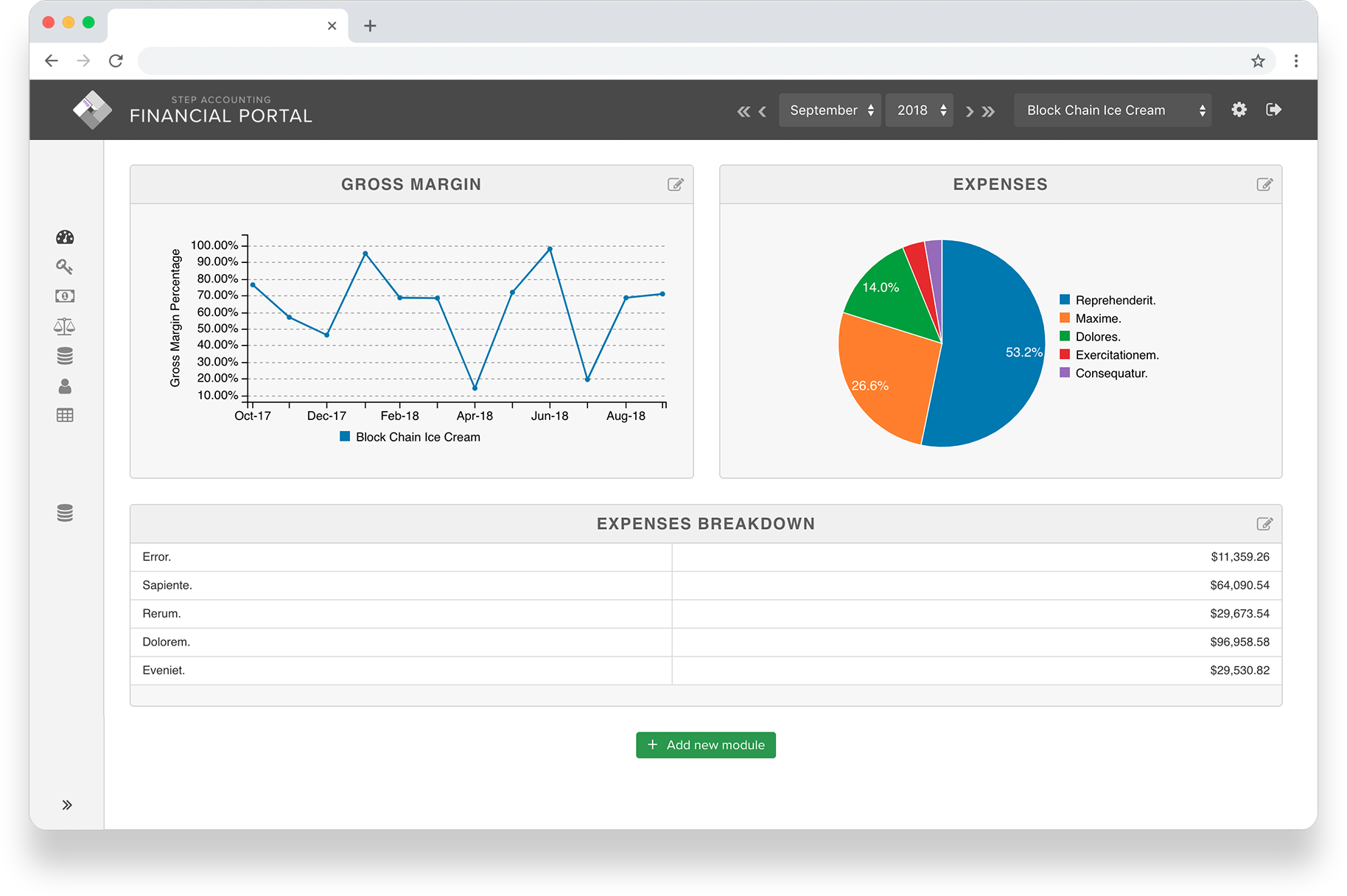 The Financial Portal is an online reporting tool that makes financial information useful. The user-friendly portal provides meaningful reporting to give insight into the critical success factors of a business. This process is done by using existing accounting and other support data to discover Key Performance Indicators, providing a quick and accurate assessment of the entire organisation's performance. Once data is populated in the portal the user can compare information to other entities to help understand current performance and drive growth.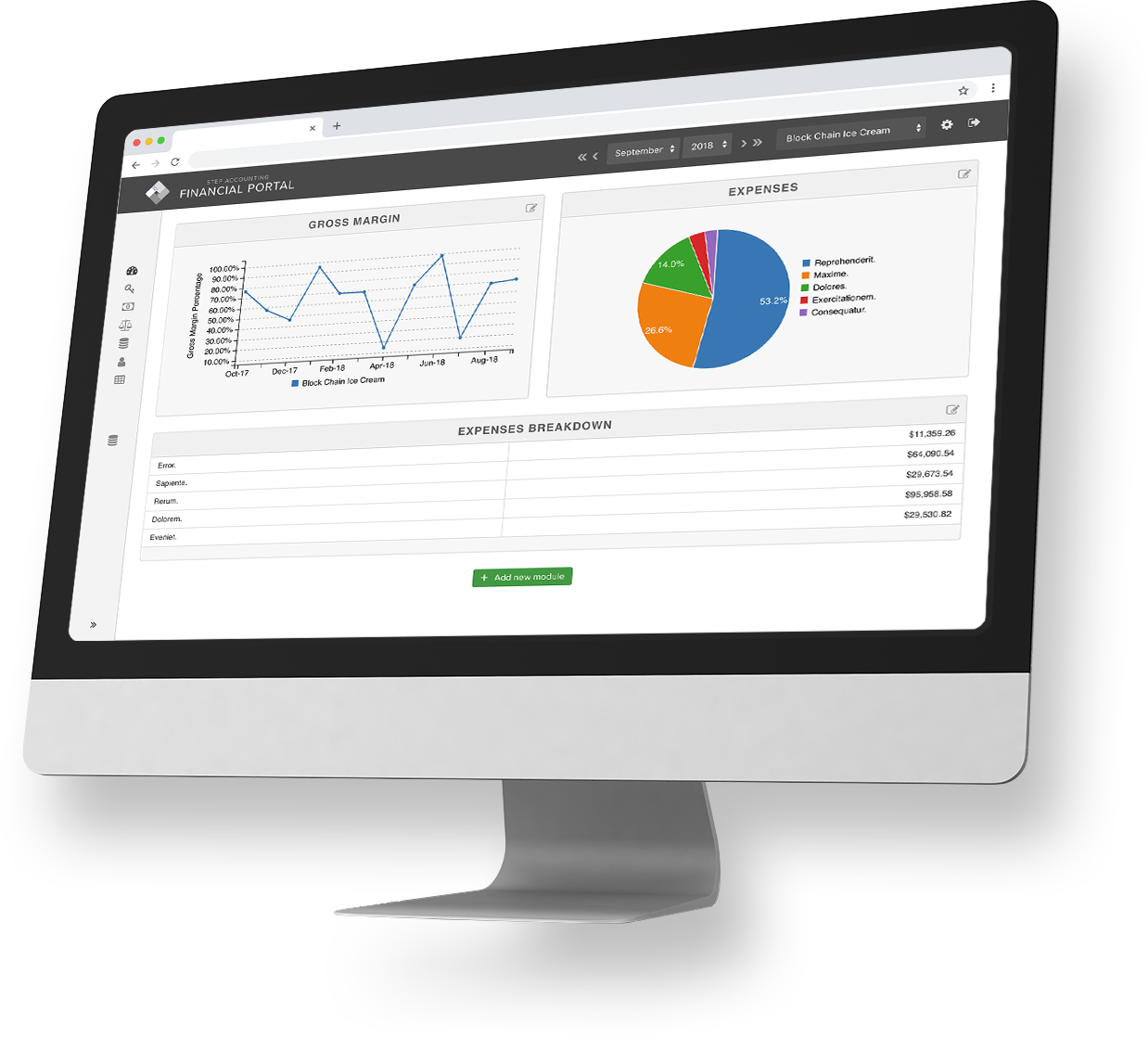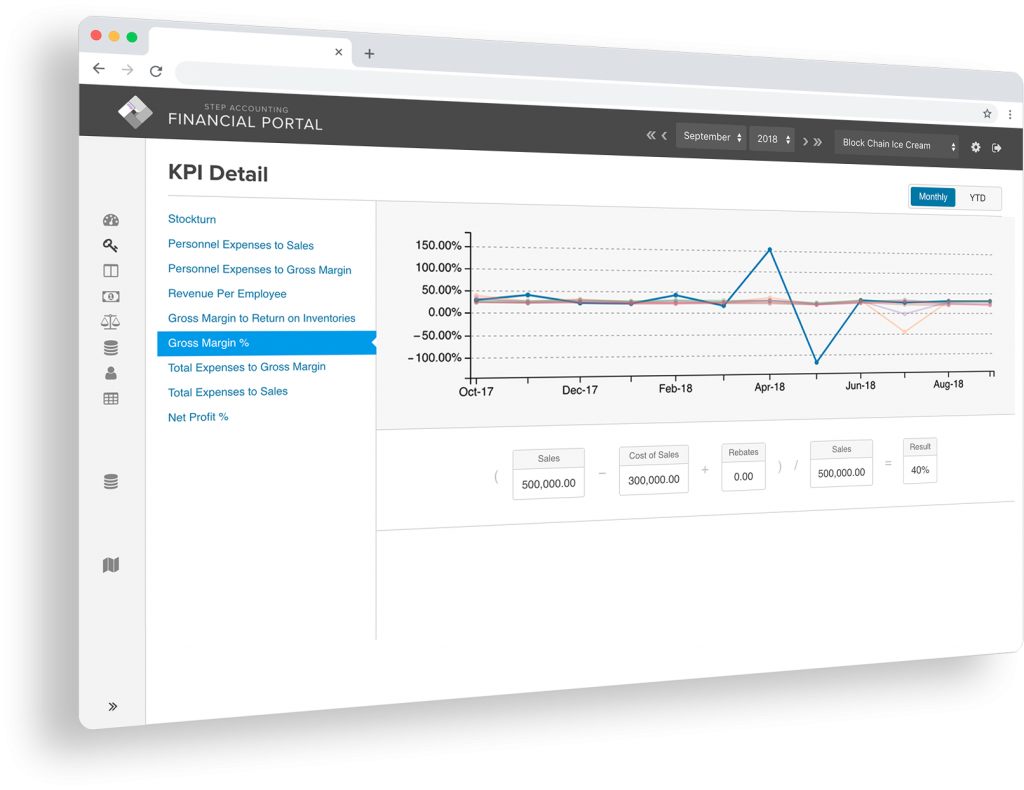 Key Performance Indicators
With Step's premium financial product, you can experience the impact that understanding your finances will have on your profit. You can easily assess your KPI's from anywhere with an internet connection allowing you to manage them on the go.
All our features are specially designed to make our customer's lives easier. The core of what we believe is that we hope to provide High-value cost-effective solutions to ensure that our customers can reduce the hassle of managing the small KPI's. The Portal provides a number of prebuilt reports including; P&L, Balance Sheets & KPI's – all against your live data in an easy to read and understand format.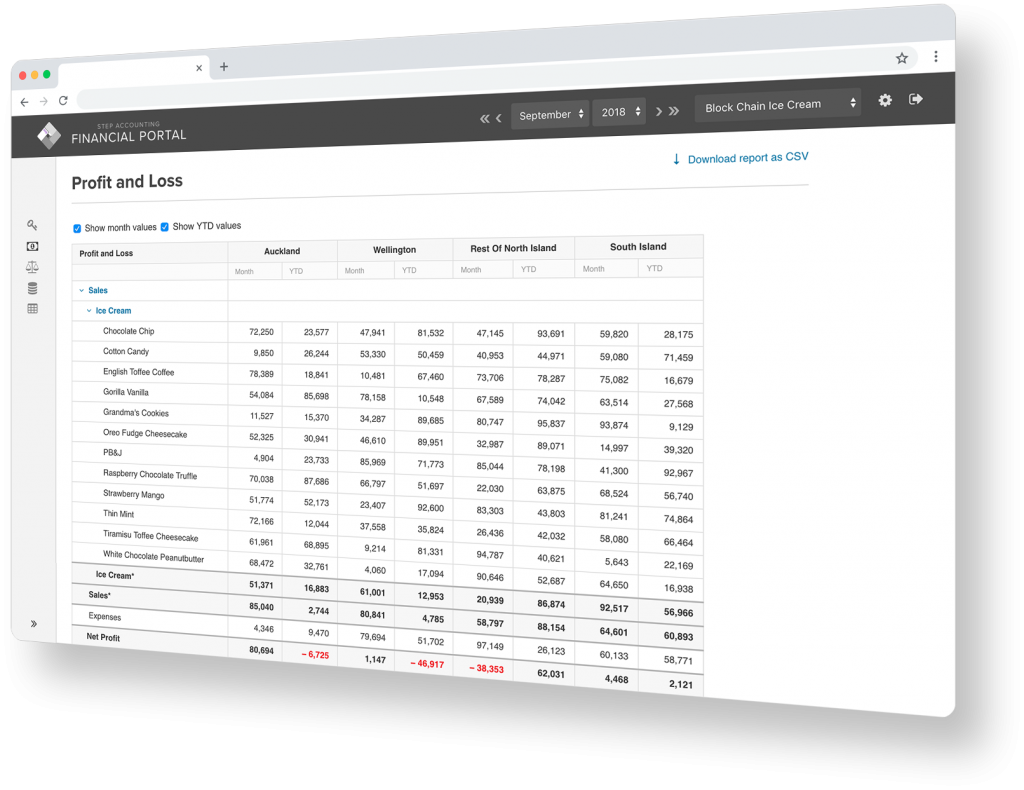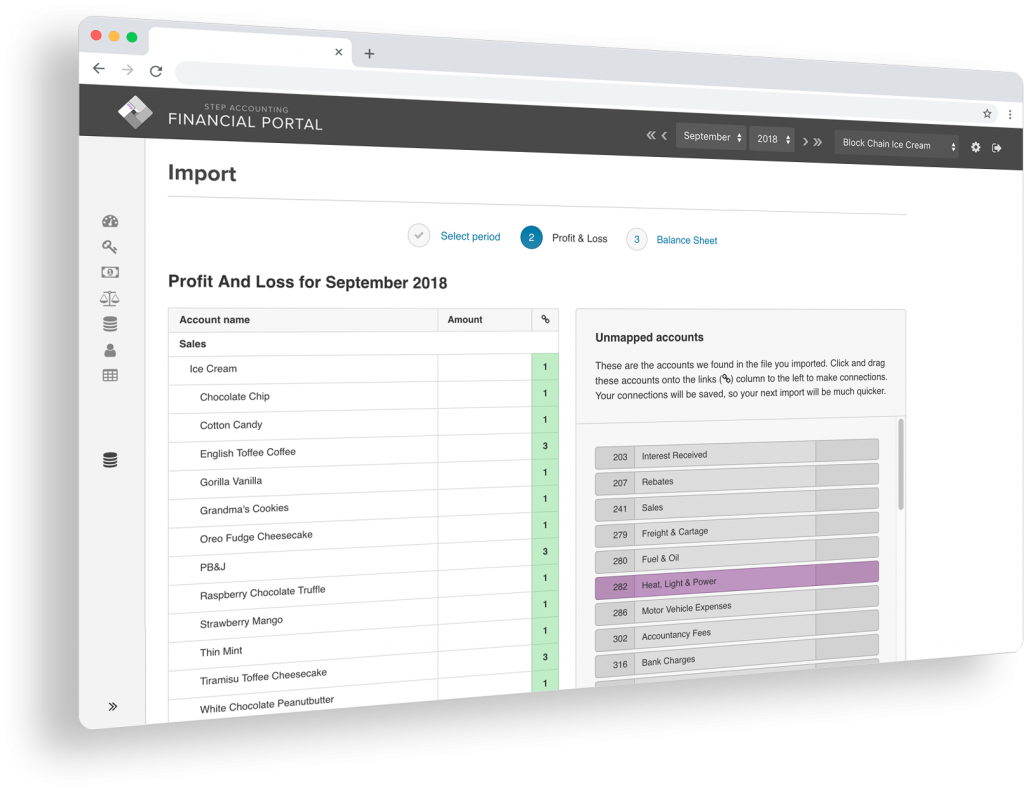 The Step Portal integrates with many Financial Management Systems including and not limited to; Xero, MYOB, Banklink & eAccounts.
By integrating these program's information we can provide real time data to our customers directly from the one which they use to deal with invoices and other necessary financial data.
The Step Portal enables you to bring together multiple general ledger structures from different businesses to give you a common reporting format. You don't need to change your general ledgers.